TrackingDesk Integration

ReklamStore DSP integration in TrackingDesk
TrackingDesk is a powerful traffic & conversion tracking platform for media buyers & affiliate marketers. It is a web application that enables complete management of all digital marketing campaigns, allows fault-free tracking and attribution of any type of traffic so the most granular traffic, performance and financial data can be visualized and translated into campaign optimization.
Also, they provide direct integration with ReklamStore DSP. All you need to do is, while creating a campaign on TrackingDesk, from predefined traffic source list, select ReklamStore DSP as your traffic source.
Exclusive Discount: TrackingDesk provides an exclusive discount for ReklamStore partners. Upon signup, use this code REKLAM30X6 to get 30% discount for the first 6 months!
Step 1 - Creating New Traffic Source
Click Quick Create and then Traffic Source to create a new traffic source for ReklamStore DSP.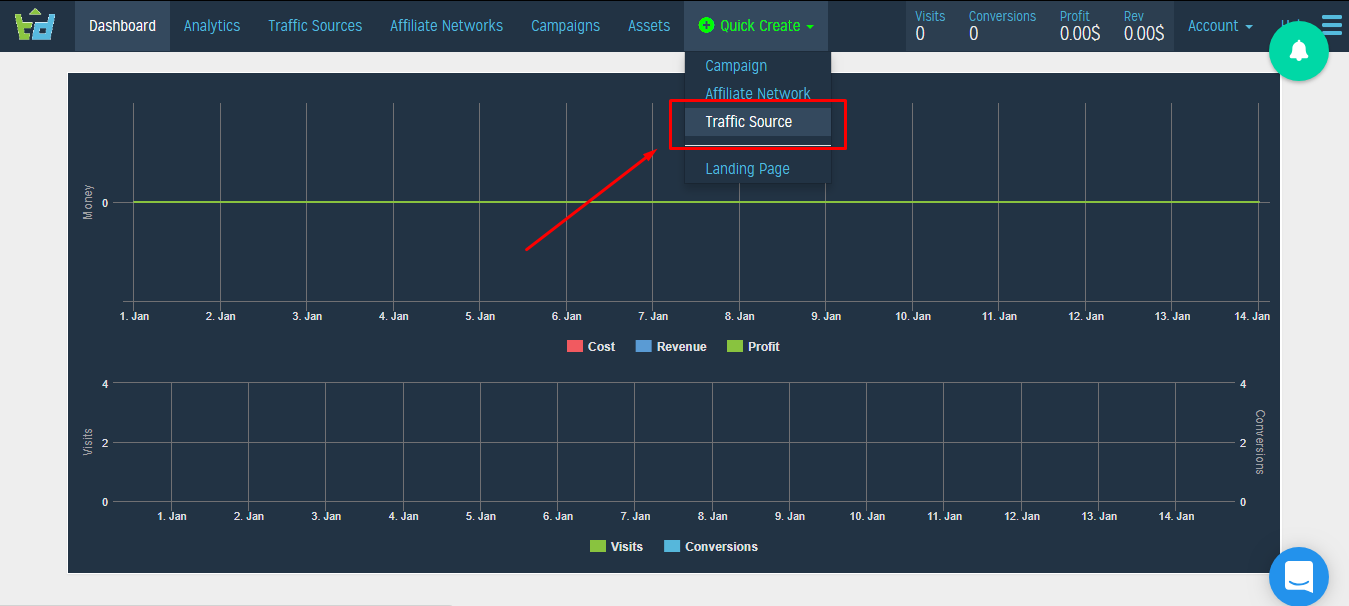 At Add a New Traffic Source page, click Choose Predefined and click ReklamStore. Once you click, you'll see that all the macros will be prefilled and ready for your use. Scroll down the page, click Save Traffic Source and you are ready to start creating your campaign.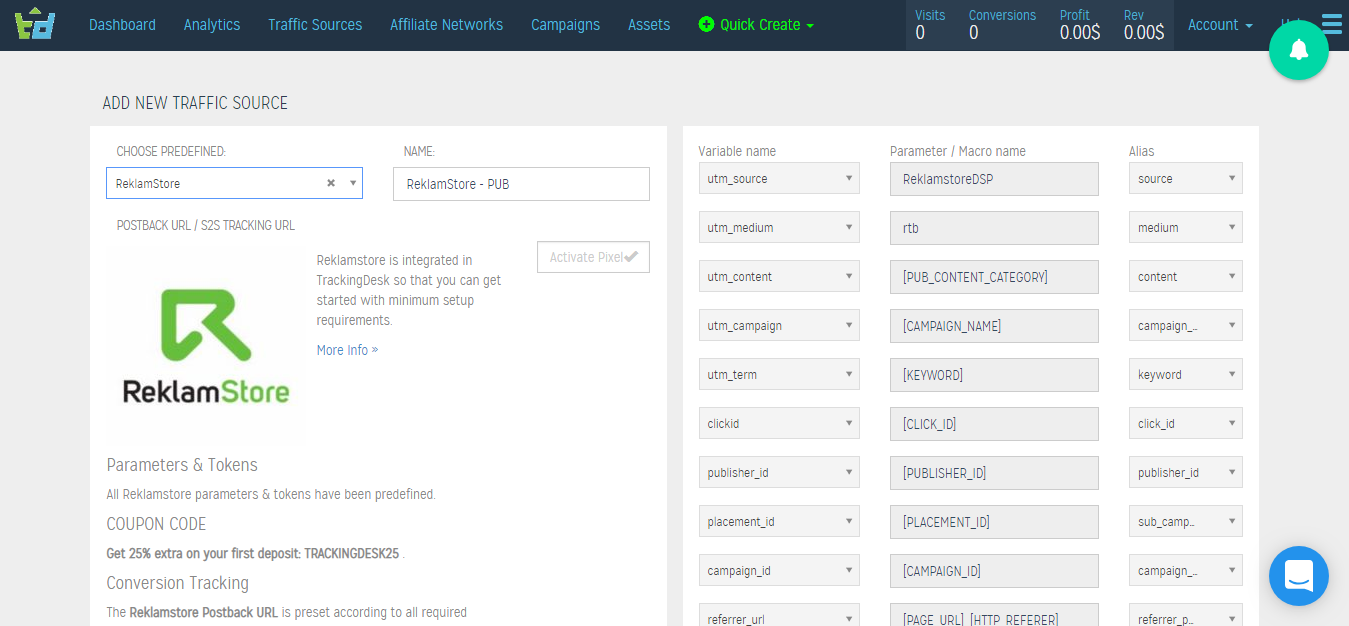 Step 2 - Creating a Campaign
Click Quick Create and then Campaign to create a new campaign on TrackingDesk. Choose ReklamStore from the Traffic Sources field. Fill the necessary fields and click Save Campaign.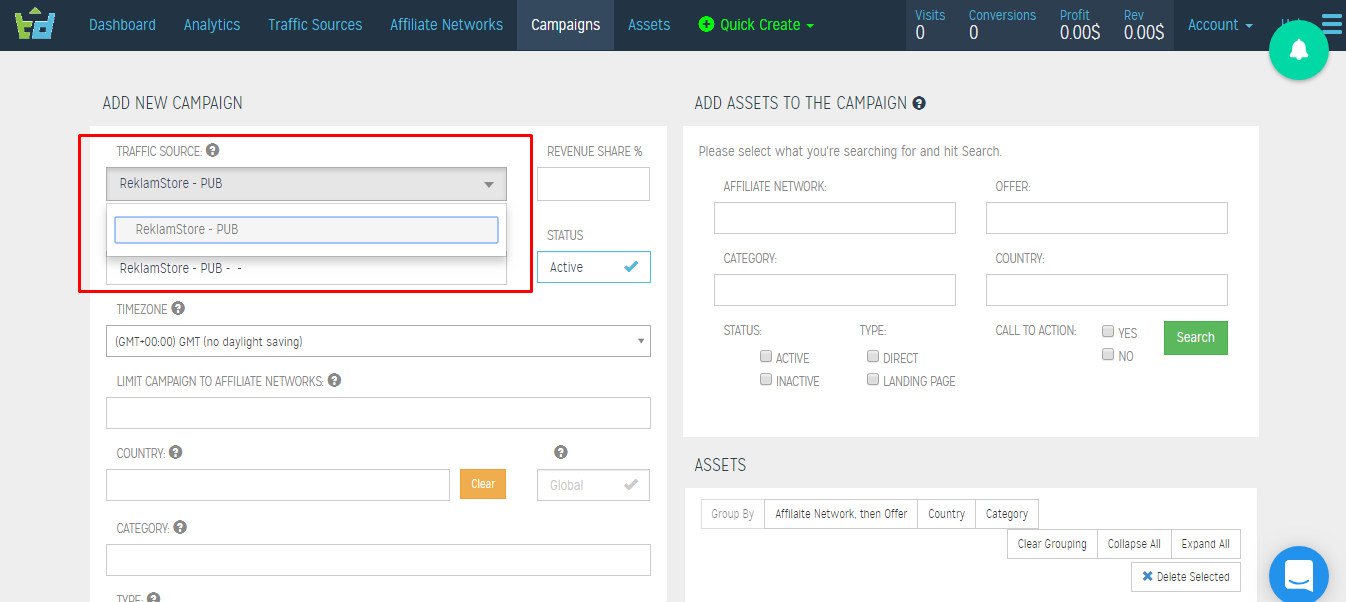 ---
---