Inventory Research Tool

Inventory research is a standalone tool for media planners to foresee how much of inventory they can get from their campaigns. Think of it as a tool to forecast your campaign results even before creating your campaigns.
With this tool, you'll be able to create multiple versions of a campaign, compare the predictions to find the best targeting options for your campaign s, and predict the reach of your campaigns. Find the right audience and spend your budget more efficiently with our campaign planner by optimizing all of your campaigns before spending any Dollars.
This forecasted report created dynamically based on the supply we provided during the previous 7 days. If you see limited inventory for specific geo, that does not mean we don't have any inventory. The moment you create your campaign, our bidder will find new supply sources for you.
How to Use Inventory Research Tool?
After you login to your ReklamStore DSP account, click Inventory Research from the menu. You'll see a prefilled data of estimated total reach. If you would like to narrow down the campaign results to see the estimated results of your campaigns with a targeted audience, click Filters on the right side of the page. Once you click Get Forecast the results will be updated to show you filtered data.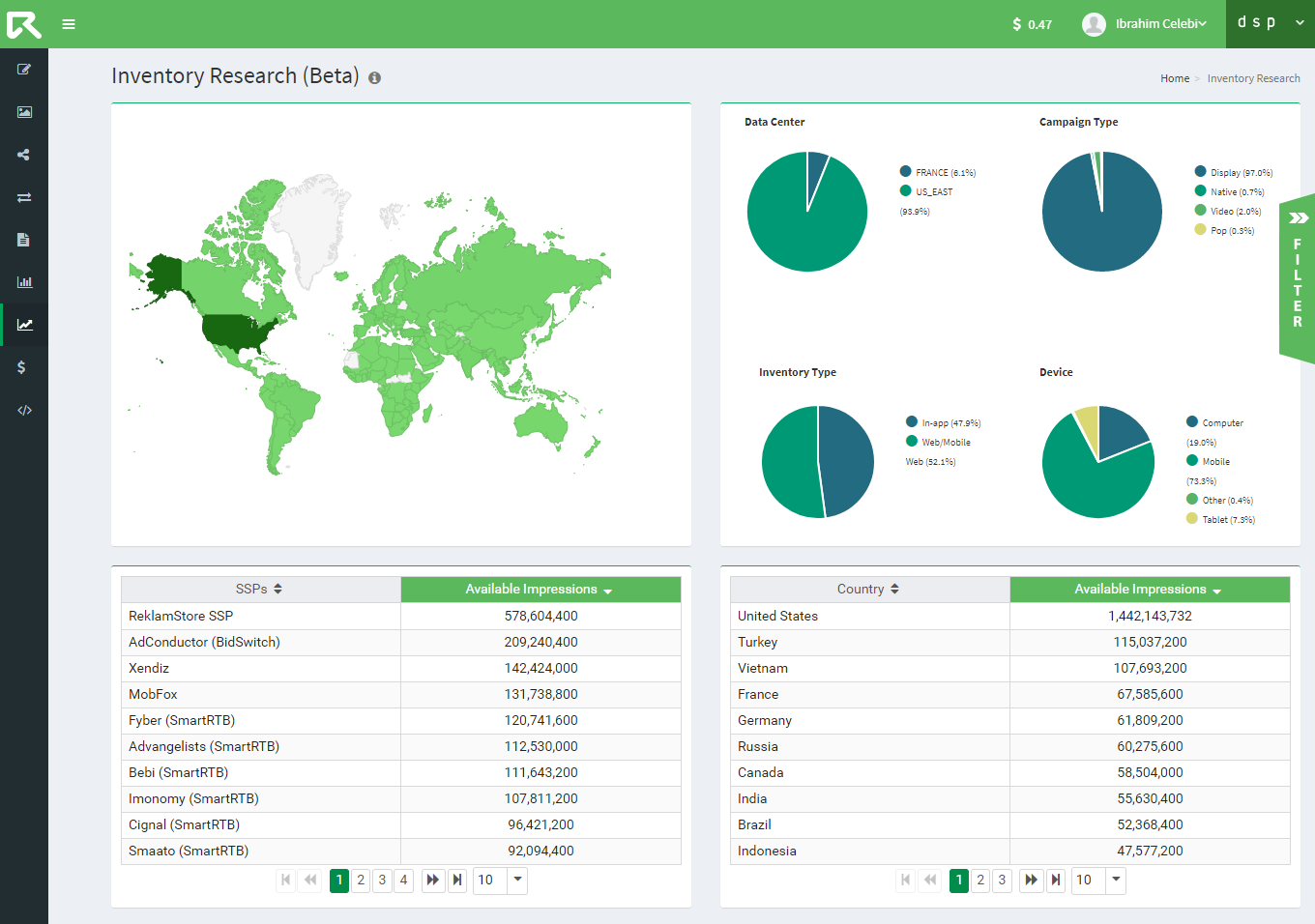 Filtering Options
SSP
Country & Region
Inventory Type
Device Type
Browser
Operating System
Connection Type
Campaign Type
Carrier Targeting
Related Articles:
---
---