Uploading & Editing Creatives

Uploading creatives is a very simple process. ReklamStore DSP supports video, rich media, and third party ad tags. 
Uploading creatives
1) Go to creatives menu
To start uploading a creative, go to Creatives and then, click Create.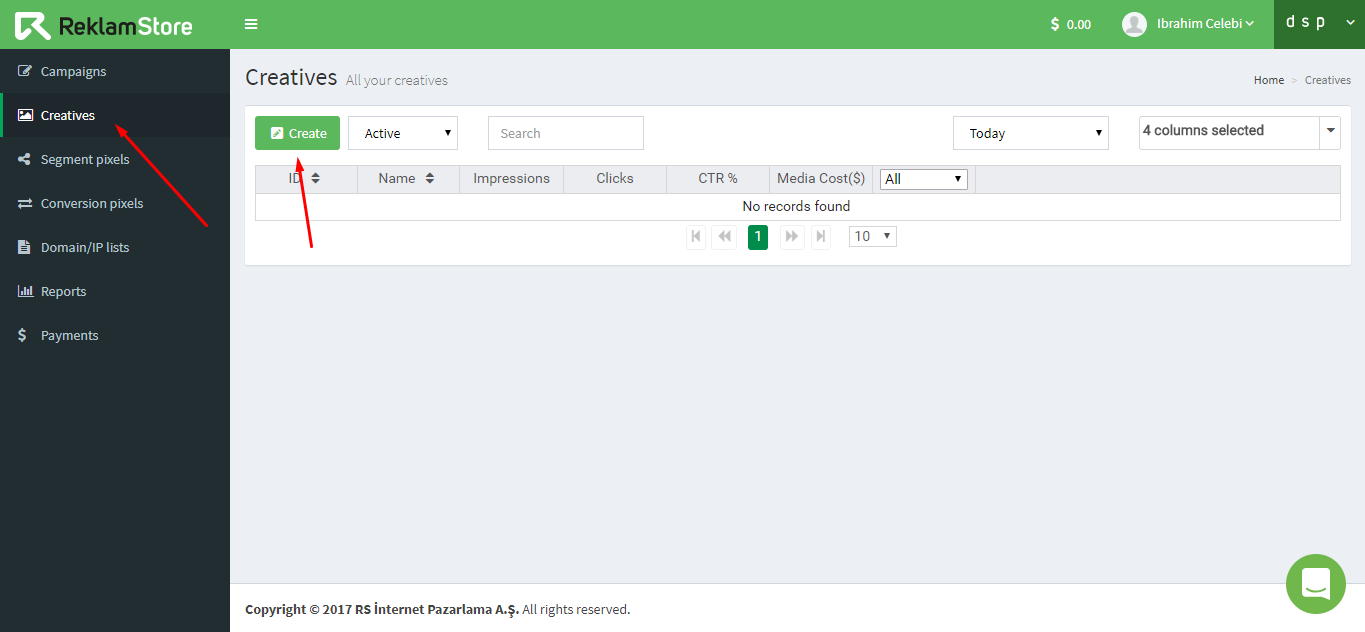 2) Choose your format
ReklamStore DSP supports Display, Video, Native, and Pop campaign types. According to your campaign type, choose one of the options.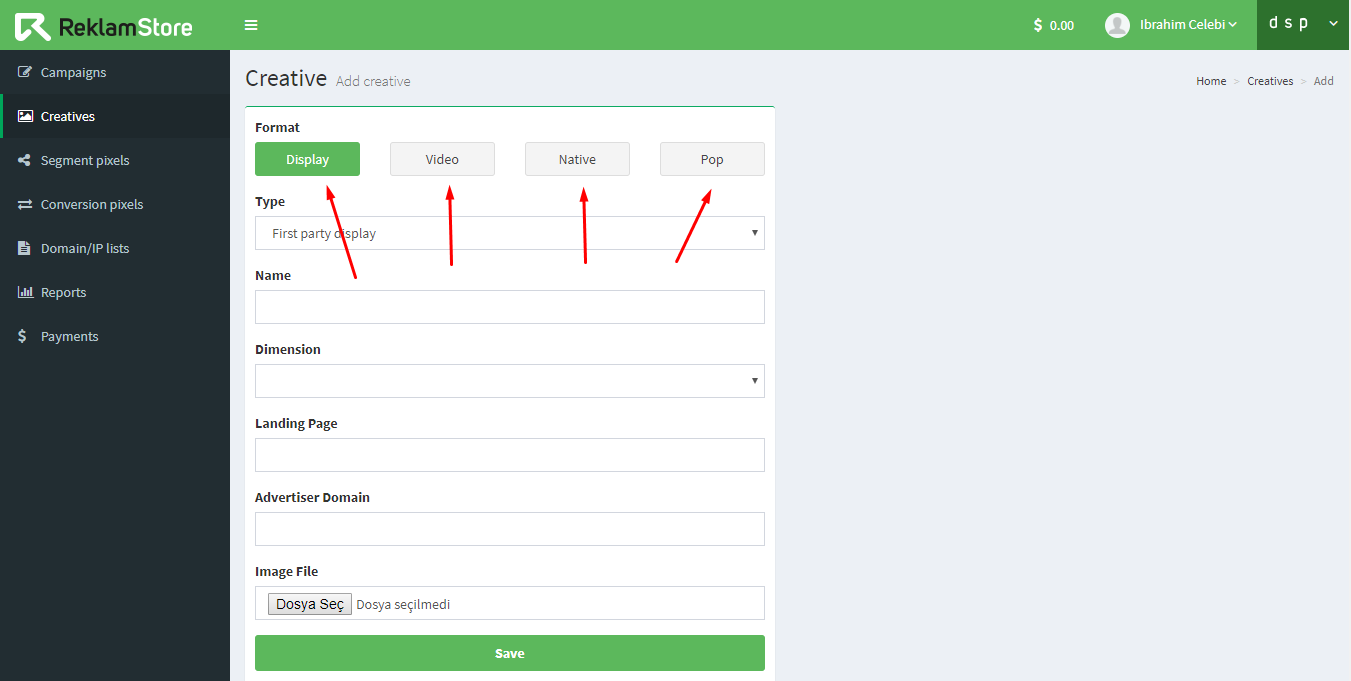 3) Fill the fields
There are different info fields on each type of campaigns. Fill the necessary fields.
4) Click Save
It's done! Uploading a creative on ReklamStore DSP is that simple. Once you create your creative, you can always check it on Creatives page. 
You can check the 
Impression
, 
Clicks
,
CTR%, Media Cost ($) 
data of your creatives via
Creatives
page. 
Editing a Creative
To edit a creative, go to Creatives page and click Edit button. Once you create your creative, you can always edit all of the fields except Type and Format.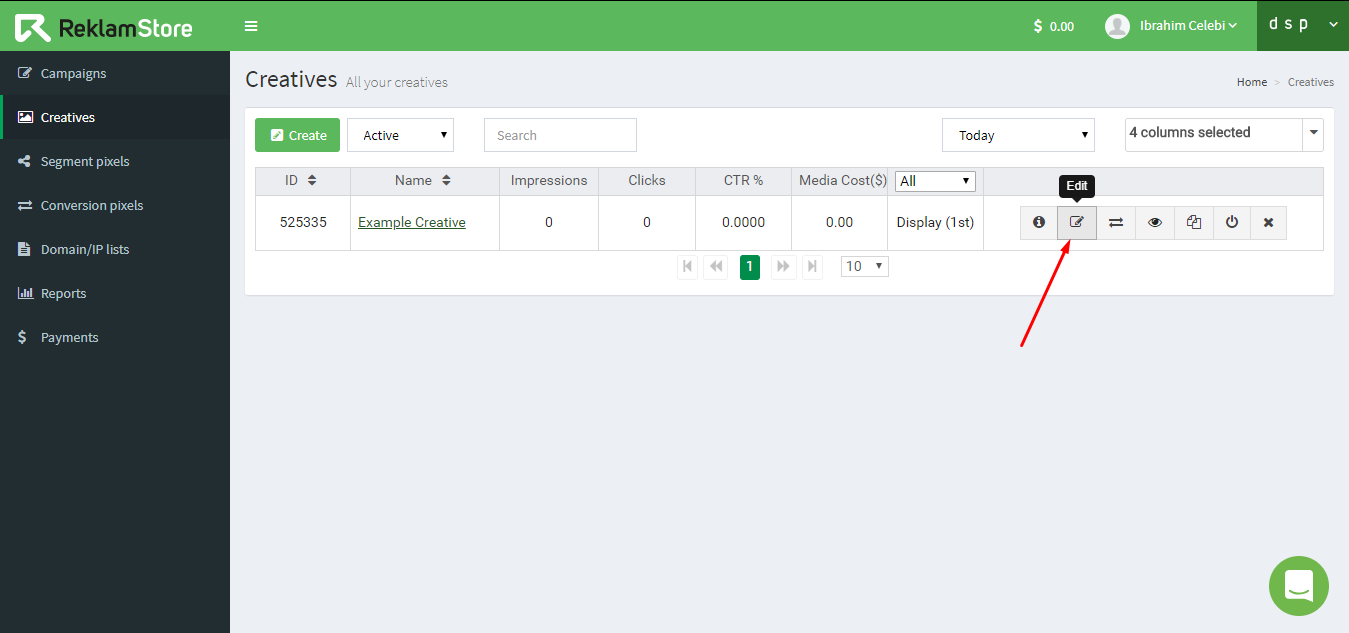 Associated Campaigns
From the Creatives page, you can check the associated campaigns of your creatives via Associated Campaigns button.
Preview Creative
If you would like to preview your creatives, the only thing you need to do is, clicking Preview Creative button from the Creatives page.
Deactivating / Activating Creatives
In order to change the status of your creatives, click Deactivate / Activate button from Creatives page.

Related Articles:
---
---