How to Use Coupon Code

If you have a ReklamStore DSP coupon code you want to use, you can add it on the Payments page, before funding your account.
To use a coupon:
1) Click Payments from the menu
2) Click Enter Coupon Code
3) Write your coupon code
4) Click apply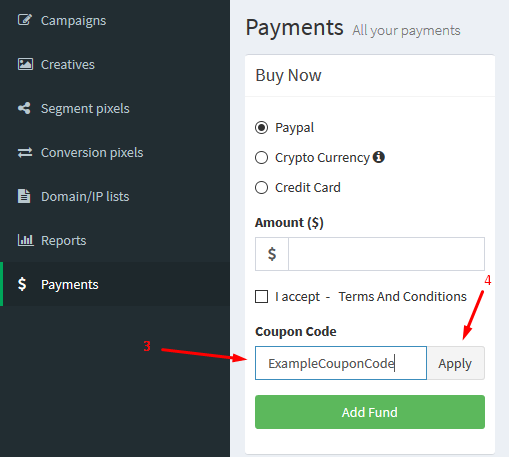 Once you use a verified coupon code, after funding your account, your bonus amount will be added to your account.
It is possible to use coupon code only once and before your first deposit. Once you fund your account, you will not see coupon code field anymore.
---
---